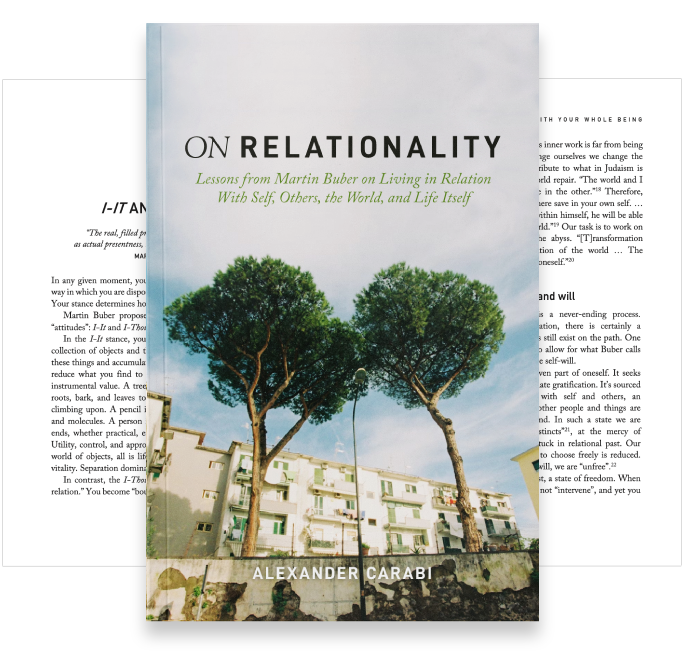 A brief book on the relational nature of life – and how to live more relationally – informed by the ideas of philosopher Martin Buber.
Take one look at society today and you're met with symptoms of relational hurt. We treat ourselves as machines, other people as objects, and the planet as a resource to plunder.
Martin Buber, the twentieth-century philosopher, devoted his life to responding to these states of affairs. He claimed that we are always relating, all of the time. Life is relationship. Given our unavoidably relational nature, he pointed at ways of living in relation that can bring us closer, not further away, to what we encounter in our lives.
In this short book, I explore relationality through the lens of Martin Buber's ideas. Integrating psychology and philosophy, leadership and metaphysics, On Relationality translates Buber's concepts into digestible explanations and practical suggestions for living a more relational life. With inspiration from the likes of Iain McGilchrist, Otto Scharmer, Thomas Hübl, Carlo Rovelli, and Lao Tzu, this book lays out how to engage in more transparent communication and genuine dialogue – with yourself, others, the world, and life itself.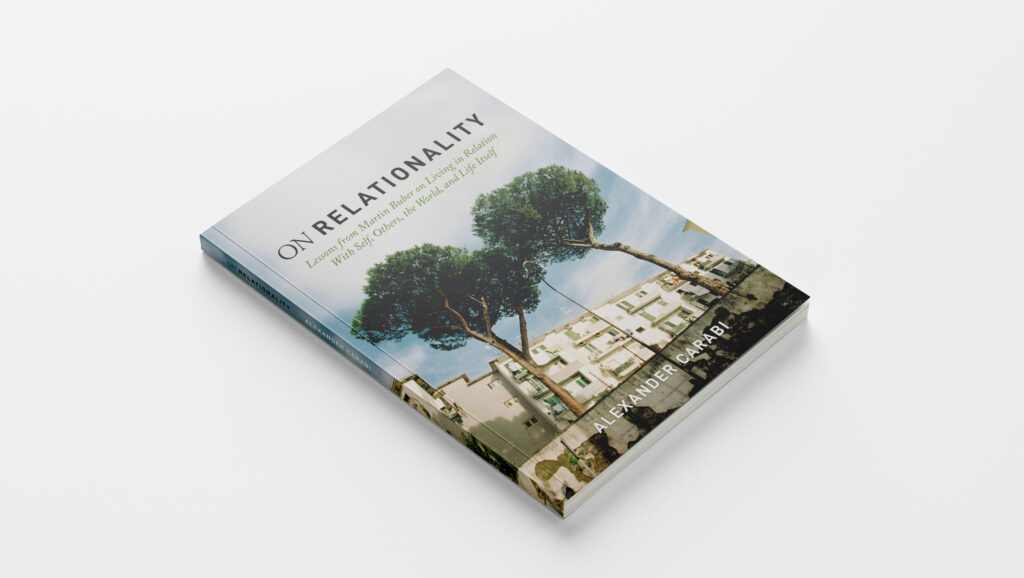 Praise for On Relationality:
"Dense with insight … What a read!"
"A fascinating book. It made me engage my brain, and expanded it a lot, too. The new information felt like it was true and something I may always have known. It has opened up new avenues to explore and helped me feel alive."
"One of the best things I've read in ages. It's so easy for philosophy to sound removed from reality – but Alex has really brought it life."
"Beautiful. Powerful."
"I really, really loved this book. I think the best writing often doesn't tell us something we didn't know – it tells us something we already knew, but in a way makes it richer, deeper, and more exciting. This is what Alex has done with this book. I think it's fantastic."
"People have sometimes told me about Martin Buber before, but always in a way that made his ideas sound not totally interesting and a bit obscure. Alex has done the exact opposite of that. He has brought Buber's thinking massively to life."
"This is a great read. And blissfully concise too!"
International links